[ezcol_3quarter]
We believe getting outside on your bike is good for the mind, body and soul. That's why we have designed a new generation of cycle trailers perfect for your next adventure. Designed and engineered in the Southern Alps of New Zealand, it will take you on and off the road carrying all the necessities to have a great time exploring our beautiful cycle trails or on that epic overseas adventure.
Why is Quest the ultimate bike trailer?
Because it's tough.
Made from rotomoulded plastic (like a whitewater kayak), it is fully capable and guaranteed for off road use. Featuring a sprung rear wheel (undampened), stainless steel swing arm and tow hitch. No paint means no scratches.
It's light
Approximately 8kg.
Low centre of gravity
Unlike panniers, the weight is much lower to the ground, meaning you can ride your bike as per normal. Every person who has tried a Quest trailer says the same thing, "you hardly even know it is there".
Streamlined
It is narrow and tapered in the right places to follow your bike precisely. It will not get hooked up on tree roots or passing cars.
Capacity
With an internal volume of 80 litres (akin to a large hiking pack) and an external 'boot lace' style bungee system allowing almost as much again, your friends will be expecting you to carry their stuff too.
Easy to use
Clips on and off via a specialised quick release (supplied) on your rear axle. The bike stand means you can have your bike free standing while you open the trailer.
It's transportable
Completely packs down into itself for ease of travel. Just like this. Plan your overseas touring trip now!
It's recyclable
Not that you should ever need this option. But you have it.
Quest is made with soul in Otira, New Zealand.Different colours available. We endeavour to get your trailer delivered as fast as we can, but please allow up to two weeks.
We are proud of our product and stand behind it 100%. One year full guarantee, no questions asked.
[/ezcol_3quarter]
[ezcol_1quarter_end]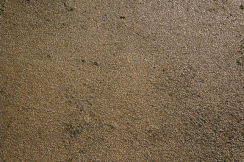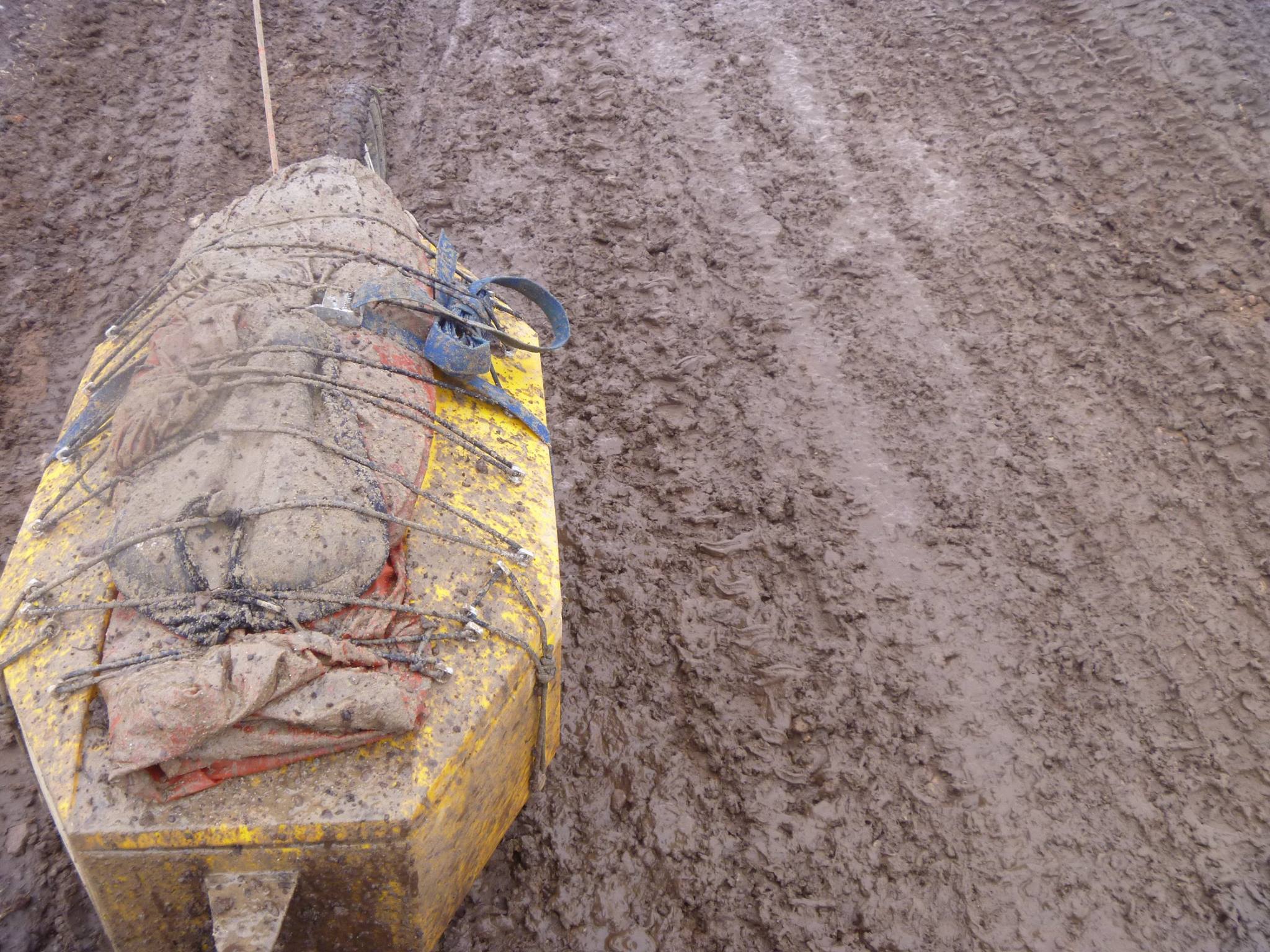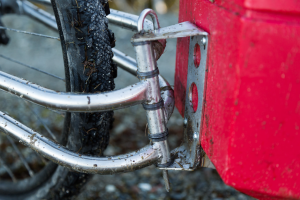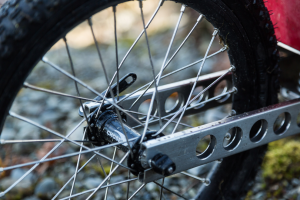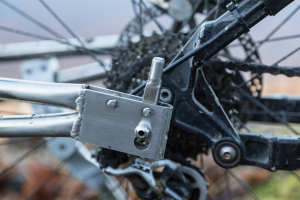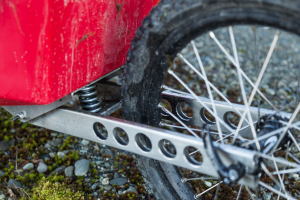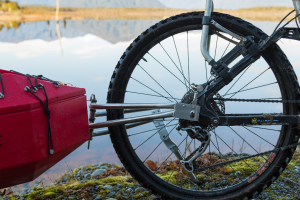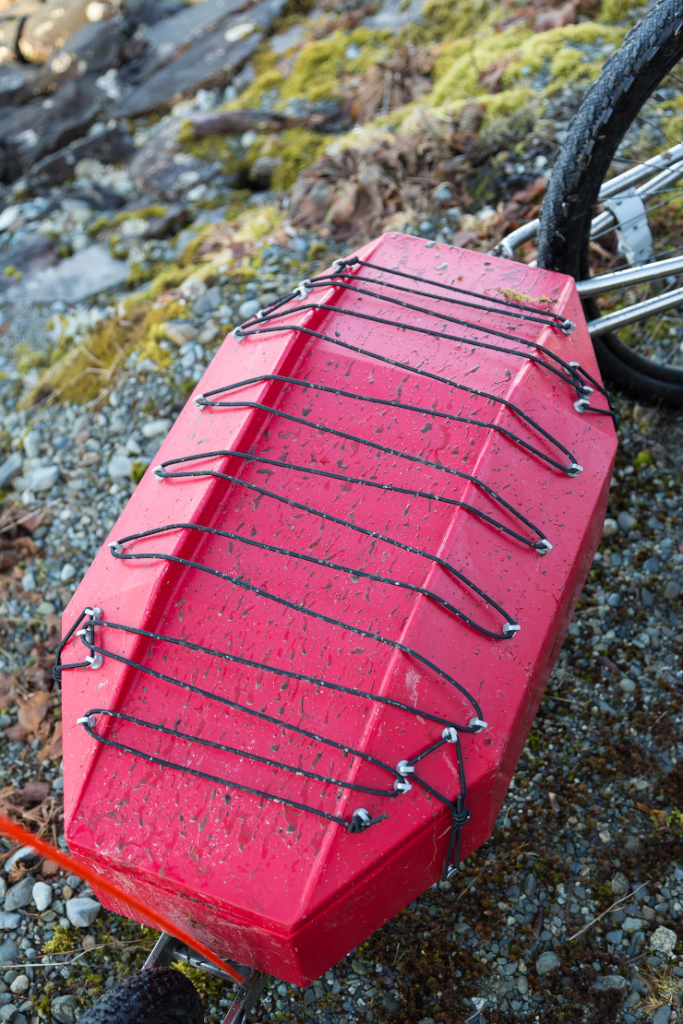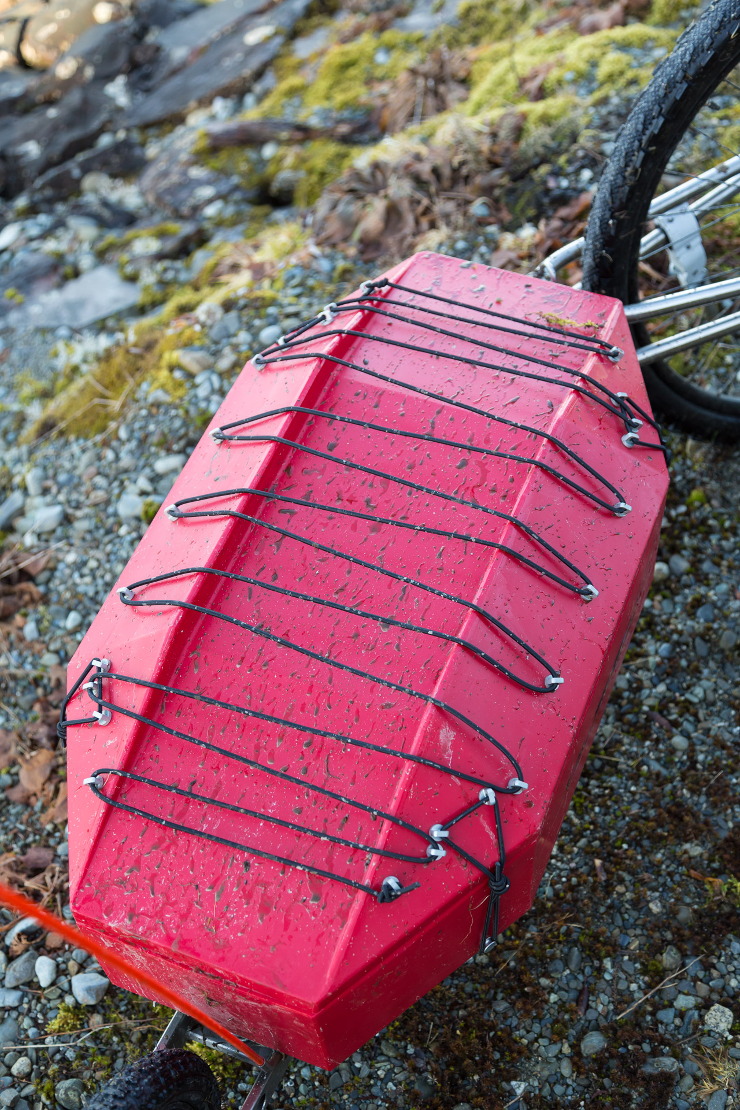 [/ezcol_1quarter_end]